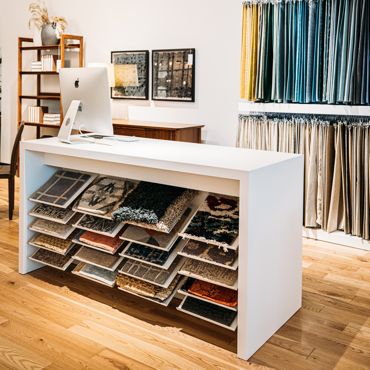 Make an appointment with our Crate Design Studio experts — it's free.
CONTACT A DESIGNER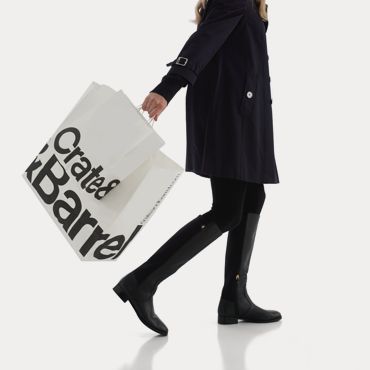 Choose the Store Pickup Option at Checkout.


LEARN MORE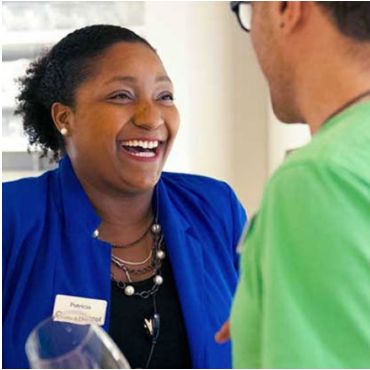 We have everything we need to become the most talked about store in the country. Except you.
BROWSE OPPORTUNITIES
Contactless Curbside Pickup and Limited Store Hours
Here's how it works.
Select "free pickup" at checkout.
An associate will call you with next steps, and you'll receive an email confirmation when your order is ready.
When you arrive at our store, look for the blue Curbside Pickup signage and call the local store phone number to let us know you've arrived.
A store associate will bring your contactless pickup order right out to your car and place it in the trunk.
Please Note:
Our return and exchange policy has been extended during the COVID-19 crisis.
Please see our COVID-19 FAQ for details.
Find a Crate and Barrel Store Location Near You
With more than 100 locations, including a large number of US and Canada stores, Crate and Barrel is your destination for on-trend furniture, housewares and decor. If you're moving, find quality furnishings for every room in your new home. Start by finding the right couch for the living room. If you frequently entertain or have a large family, consider a spacious sectional. For smaller rooms, opt for a contemporary loveseat or apartment sofa. Arrange side tables near the seating to hold lamps, and use a coffee table for refreshments. Don't forget to include plenty of storage into the family room design. Bookcases, media consoles and storage ottomans keep the space clutter-free. Next, select dining room furniture. To seat everyone for family suppers or formal dinner parties, choose a dining table that's sized right for your guest list. If you have the space, complete the look with a hutch. Whether you're a skilled chef or a casual cook, stock the kitchen with bakeware, dinnerware and small appliances that make crafting your favorite recipes simple. In the bedroom, select furniture that's functional and stylish. Dressers, chests and wardrobes are a must for storing clothes and extra bedding, and the nightstand is ideal for keeping a drink or book by the bed. Looking for easy ways to redecorate? Simply swapping out textiles in your home is a quick way to refresh any room's look. For instance, new throw pillows, curtains and rugs in the living room modernize the space. In the bedroom, opt for a different duvet cover to give the master suite a new vibe. A fresh set of fluffy towels in the bathroom instantly updates the space. Remember to accessorize your home, too. Show off your personal style with wall art, centerpiece bowls and votives that exude ambiance. With modern and traditional home spaces, Crate and Barrel stores help you craft your own look.
If you're searching for a furniture sale, check out a Crate and Barrel Outlet store. Find quality decor, lighting, furnishings, textiles, dinnerware and barware at closeout prices. Be sure to visit often—the outlet clearance selection is constantly changing, so you'll always discover new deals on a variety of styles.
Have you recently made a large purchase in-store or online? Be sure to swing by your closest Crate and Barrel warehouse or distribution facility. Call ahead to schedule a date and time for pickup, and upon your arrival, an experienced associate will help load your vehicle for a safe trip home.
Another option for those who love to entertain: a Hudson Grace Shop-in-Shop. A prominent purveyor of housewares and decor, this California-based company also has a curated collection of modern serveware, dinnerware and other entertaining staples in select Crate and Barrel stores.
What's even better: Crate and Barrel can be found abroad as well. Working in partnership with a number of independent franchise stores located in places such as Mexico, Peru and Taiwan, it's easy to find the at-home look you love while away.
Crate and Barrel Gift Registries & Kids Collections
The associates at Crate and Barrel stores are here to help you make the most out of moments that matter. If you're planning a wedding, be sure to attend a private registry event. Along with your friends or spouse-to-be, our store associates will help you create your ultimate wish list. As your family begins to grow, prepare for your new arrival by setting up a baby registry. Find nursery essentials such as cribs, baby blankets, rockers and changing tables. The Crate and Kids collection stores have something for children of all ages, so when it's time to size up to a big kid bed, browse children's furniture, decor and accessories as well.
Top