What's behind your mantel design is just as important as what's on top of it.
The decoration doesn't always have to be about the mantel itself. Often, the most eye-catching mantel displays are created by the backdrop.
Reflect the room; double its elegance. Mirrors make a modest room double in size. Plus, there are plenty of ways to make the look your own. For a sleek approach, hang a rectangular mirror that's about the same length as the mantel itself. One with a slim frame enhances the minimalist effect. Prefer to make the mirror a statement piece? Find a bold frame instead—sunburst ones add texture, while a thick metal or wood border ties in with other furniture and decor in the room. Another option is to create a gallery wall of mirrors. Rather than just one, hang several different sizes. Or, lean them against the wall behind the mantel for a casual take. Regardless of how you display them, mirrors allow your eye to focus on what you choose to place directly in front of them. Adding a pop of sparkle on either end of your mantel—gold candlesticks or a small silver sculpture—is magnified by its duplicate image in the mirror.
Bring in natural beauty; make it front and center. Nothing perks up a mantel quite like botanicals. Adding color and breathing life into the space, greenery is a timeless way to accessorize. For a classic look, create a floral arrangement in a vase to set in the center of the mantel. To add more dimension, scatter a few bud vases and taller ones to vary the heights. Another option: garlands. While a pine one is fitting for winter, other varieties are appropriate in other seasons. For instance, magnolia leaves make a fresh impression in spring and summer, while autumn leaves capture the colors of fall. You don't have to confine botanicals to the mantel itself. If your fireplace isn't in use during the spring and summer, consider filling it with large plants for visual interest. For instance, a large fern in decorative planter brings an unexpected pop of color and texture to the opening.
Display artwork; have a conversation piece. Centering a sweeping, oversized watercolor print—whether of wildlife or nature, or simply an abstract work—above your mantel is all that's needed to make your entire living room come alive. Rich in color and depth, it not only visually increases the expansiveness of the room, but it is also the simplest way to give the space artistic appeal. If you prefer a contemporary aesthetic, consider an abstract painting instead of a landscape. Then, coordinate its colors with textiles in your living room: throw pillows, curtains and an area rug create cohesion. Rather go with a monochrome look? Instead of a painting, go with a dramatic black and white photograph. Another take on artwork is a row of objets d'art lining the mantel. Not only do they create different levels of height to draw the eye around the area, they also bring personality to your space. As an out-of-the-box option, place decorative sculptures inside of the fireplace when it's not in use.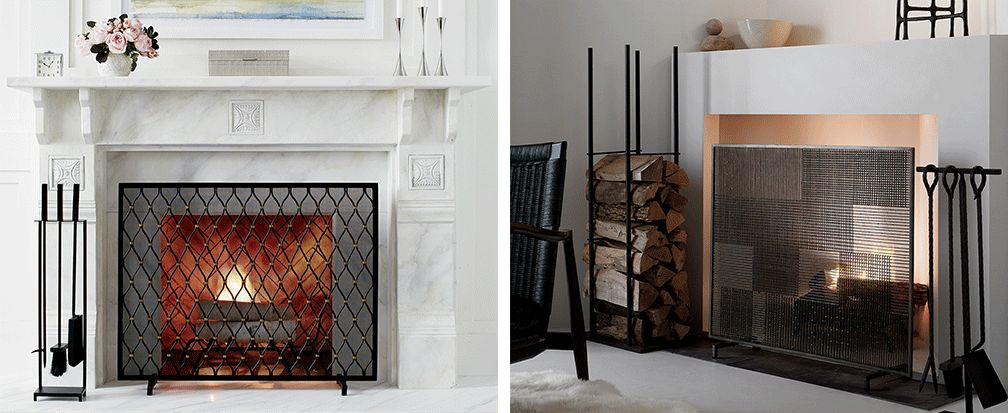 Lighting is the best way to make your mantel display shine.
There are a few great options for brightening your mantel.
Add candles or bulbs; give it some radiance. Add candles or bulbs; give it some radiance. Lighting is everything. It sets the ambiance and makes a given space the focal point of the room. There are three easy ways to make your mantel display luminous: First, try a mantel full of candlesticks. They should rise to different heights and have two or three patterns interspersed (sleek versus ornate, for example), but keep the color scheme simple with two tones (gold and white, for example). Second, a metal table lamp in pewter or silver looks great on one end of a mantel—although any material will work. Alternatively, choose a bright, primary-colored glossy base for a little flair. You can also install identical sconces like bookends above your mantel. For an industrial look, choose sconces with visible hardware. As a third option, wrap your mantel in twinkle lights to give it some glow. These never go out of style, and they'll make your living room extra cozy. Whether you have a roaring fire going or a candelabra in the fireplace, the illumination from below enhances the effect, too.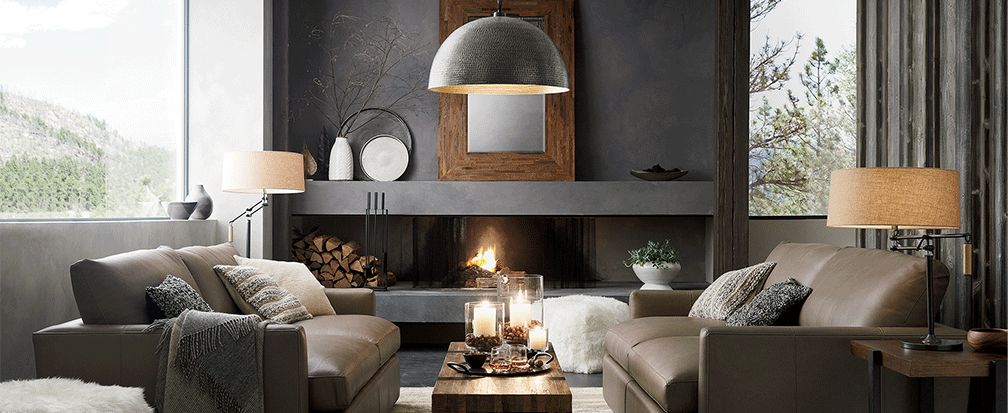 Layer, texture and color are the keys to making your mantel display impressive.
When figuring out the best items to place atop your mantel, these tricks are tried and true.
Layer it with frames; fill it with memories. Never has a mantel display gone wrong when filled with contemporary silver, gold, or wooden photo frames. Mix up the size and placement to create depth and symmetry. You can otherwise create a collage of small framed prints. Hang them above the mantel to build your own gallery wall, and incorporate different types of photos to set the mood. For a welcoming aesthetic, framed photos of family, friends and pets delivers a warm feel. If you'd rather take an artistic approach to a sentimental theme, consider landscape photos from your favorite vacations. For instance, pictures of the ocean, mountains or cityscapes from trips you took with the family let you reminisce about the times spent there.
Texturize it with materials; create a theme. Decorating a coastal home? Create a nautical-themed mantel using a clear glass vase filled with seashells, a thick knot of caramel-colored rope and a silver lantern. If you're going for a zen vibe, potted grass lining the mantel sets a tranquil tone while refreshing the space with color. For a living room featuring a cozy atmosphere, play up the look with ivory pillar candles in glass votives to wash the space with a warm glow. Furthermore, the mantel is the right spot for a holiday theme. In the winter, line it with seasonal decor such as garland, stockings and mini Christmas trees to create a Christmas display. If you celebrate Hanukkah, line the mantel with a silky blue runner, put a few taper candles in silver holders and let the menorah act as the focal point in the center.
Create interplay between colors; set the tone. Start with some plain white glazed ceramics: classic pitchers, bowls and plates. Then, add bits of color among them with light green foliage or metallic-sprayed branches. White, pewter and beige color combinations pair nicely against a white mantel, as do bolder colors against mahogany. Arrange a collection of multi-colored, slender glass vases of varied heights for a display that will create colorful prisms when sunlight bounces off of them. The mantel is a fun space to be creative with color, so don't be afraid to incorporate a few bright elements. Whether you prefer colorful candles, vibrant blooms or vivid artwork, the hues draw the eye to the area. Also, they help tie in other parts of the room. For instance, a cohesive color scheme pulls together decorations in the bookcase and the rug on the floor.
As the aesthetic focal point of the room, your mantel has near-limitless potential. Make it beautiful and dynamic, and be sure it's reflective of your unique interests and personal style.
What are your favorite mantel decorating ideas? Share them with us by using the hashtag #CrateStyle.